Institut Esthederm Hydra-boost Self-tanning gel-cream 200ml
Highly moisturising, this self-tanning gel builds up a tan gradually
Product benefits:
Gradually builds up skin tan

Activates the natural pigmentation process for more intensive and long-lasting tan

Lastingly moisturizes the skin
FREE standard Shipping on orders over £35. Learn more about shipping here
The self-tanning moisturising gel-crème creates a perfectly beautiful golden tan that will last for 5 to 7 days. Highly moisturising, for all skin tones, this self-tanning gel leaves the skin smooth along with a beautiful tan that builds up gradually. Not only will you get a golden tan but it will restore the skins' water reserves.

For people who want to achieve beautiful, golden skin tone without tanning. The gel-creme moisturises and regenerates skin. For all skin types of skin.

AQUA/WATER/EAU*, PROPANEDIOL, SODIUM CITRATE, SODIUM CHLORIDE, HYDROLYZED HYALURONIC ACID, CITRIC ACID, AMINOETHANESULFINIC ACID, CARNOSINE, POTASSIUM CHLORIDE, SODIUM BICARBONATE, DISODIUM PHOSPHATE, MAGNESIUM SULFATE, POTASSIUM PHOSPHATE, CALCIUM CHLORIDE. [ES1019] *CELLULAR WATER CONTAINS : SELS MINÉRAUX / MINERAL SALTS, DIPEPTIDE BIOMIMÉTIQUE / BIOMIMETIC DIPEPTIDE, PRO-ACIDE AMINÉ / PRO-AMINOACID *Cellular Water patent
Directions for use
Self-tanning
1
Body: Apply to skin as you would a normal body moisturiser.
2
For optimal results apply to clean, exfoliated skin.
3
Massage the product in circular motions for an even spread and watch as your golden tan develops. Apply daily or as desired.
4
Face: Use the Self-Tanning Gel-Creme as full face tanner or Tan-Touring cream.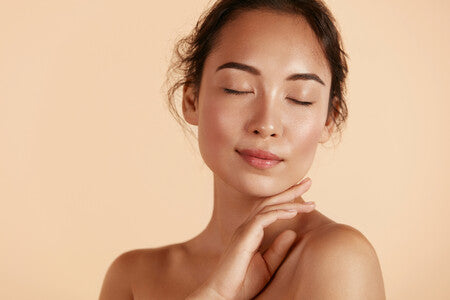 Dreaming of a beautiful, golden long-lasting tan? Bring back that beautiful vacation tan, even without the sun!

Look no further, the self-tanning moisturising gel-crème creates a perfectly beautiful golden tan that will last for 5 to 7 days. Highly moisturising, for all skin tones, this self-tanning gel leaves the skin smooth along with a beautiful tan that builds up gradually. Not only will you get a golden tan but it will restore the skins' water reserves.

It's been formulated with exclusive technologies and patented active ingredients:

· SELF-TANNING INGREDIENTS - Perfect combination of a self-tanning ingredient and a skin penetration activator for immediate and long-lasting beautiful tan. Self-tanning DHA gradually builds up a golden shade. Pentylene glycol enables better penetration of active ingredients and boosts and prolongs the tanning effect.
· MOISTURIZERS - Active ingredients that provide long-lasting hydration. Xylitylglucoside stimulates the skin's water levels, water circulation and intercellular cement. Fucose polymer boosts hyaluronic acid synthesis to plump and smooth the skin.
· CELLULAR WATER PATENT to optimize cell energy and preserve skin's youthfulness