Institut Esthederm Cellular Water Antioxidant Face Mist 100ml
Antioxidant face mist that boosts the hydration of your skin.
Product benefits:
Boosts the hydration of any skincare products.

Energises the skin to function.

Improves the skin's antioxidant capacities.

Helps preserves the skins Microbiome.
FREE standard Shipping on orders over £35. Learn more about shipping here
The iconic Cellular Water mist is our antioxidant mist which protects all skin types from daily aggressors such as air-conditioning, oxidative stress, harsh water…Hydrates and revitalises your skin, if used after cleansing it will boost the efficacy of your skincare routine. This mist is as powerful as a serum.

For all skin types, especially dehydrated skin.

AQUA/WATER/EAU*, PROPANEDIOL, SODIUM CITRATE, SODIUM CHLORIDE, HYDROLYZED HYALURONIC ACID, CITRIC ACID, AMINOETHANESULFINIC ACID, CARNOSINE, POTASSIUM CHLORIDE, SODIUM BICARBONATE, DISODIUM PHOSPHATE, MAGNESIUM SULFATE, POTASSIUM PHOSPHATE, CALCIUM CHLORIDE. [ES1019] *CELLULAR WATER CONTAINS : SELS MINÉRAUX / MINERAL SALTS, DIPEPTIDE BIOMIMÉTIQUE / BIOMIMETIC DIPEPTIDE, PRO-ACIDE AMINÉ / PRO-AMINOACID *Cellular Water patent
Directions for use
Daily use - Apply as needed
1
Spray over the face and body and gently pat into the skin.
2
May be used as a pre-serum before your regular skin care to boost efficiency, over makeup to fix it or at any time of the day when needed.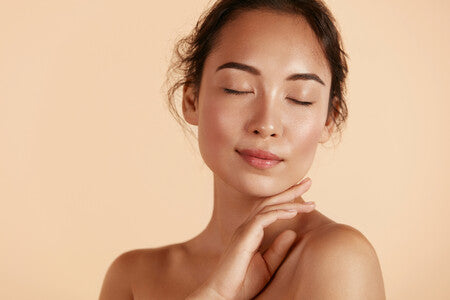 Institut Esthederm Cellular Water Antioxidant Face Mist is a moisturizing anti-oxidant that helps revitalize the skin thanks to its formula, enriched with hyaluronic acid. It immediately boosts the hydration and defends itself better against daily stresses such as UV rays, pollution, tobacco, etc., which accelerate signs of ageing. 
Poor spray mechanism
I like the product but the spray mechanism on my bottle is broken and loads of liquid comes out round the sides at the top. I've emailed for some help with this but had no response.
Perfect to start your skin care routine
I just love this product, it is ideal to start your skin care routine, and it gives a very pleasant sensation of freshness