Bioderma Sensibio Cleansing Micellar Oil 125ml
A soothing and nourishing rinse-off cleanser.
Product benefits:
Gently cleanses and removes impurities, waterproof makeup and SPF

Soothing and nourishing

Micellar technology

Suitable for sensitive skin

Oil to milk texture cleansing oil
FREE standard Shipping on orders over £35. Learn more about shipping here
Sensibio Micellar Oil is a rinse-off cleanser to remove makeup and SPF while soothing and nourishing the skin.

For sensitive skin, recommended by dermatologists.

ETHYLHEXYL PALMITATE, BRASSICA CAMPESTRIS (RAPESEED) SEED OIL, POLYGLYCERYL-4 OLEATE, AQUA/WATER/EAU, SODIUM PCA, PROPANEDIOL, CAPRYLIC/CAPRIC TRIGLYCERIDE, BENZOTRIAZOLYL DODECYL P-CRESOL, TOCOPHEROL, HELIANTHUS ANNUUS (SUNFLOWER) SEED OIL, LAMINARIA OCHROLEUCA EXTRACT, STEARYL GLYCYRRHETINATE. [BI2065]
Directions for use
Use morning and evening
1
Apply onto dry skin and work into milk texture
2
Rinse thoroughly and gently dry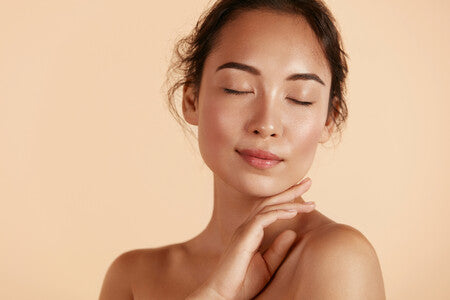 Sensibio Micellar Oil is a rinse-off cleanser to remove makeup and SPF while soothing and nourishing the skin. Oil to milk texture cleansing oil that glides on the skin and provides a sensorial cleansing experience. No greasy film left on the skin.
98% removes persistent makeup, especially waterproof eyes and lips makeup (1)
99% cleanses impurities and daily sunscreens (1)
-92% pollution particles (2)
95% skin is soothed (1) (4)
95% skin is nourished (3)
PROVIDES COMFORT AFTER 21 DAYS
93% skin is nourished (1)
96% skin is comfortable after use (3)
PROVIDES SOOTHING EFFECT AFTER 21 DAYS
93% skin is soothed (1)
85% skin barrier is reinforced (1)
(1)Consumer test in China on 121 subjects for 21 days, % satisfaction.
(2)Clinical evaluation of the cleansing capacity against particles of pollution, 22 subjects, one application.
(3)In-Use test under dermatological and ophthalmological controls, on 60 subjects for 21 days, % satisfaction.
(4)Self-assessment of the post-shaving soothing on 20 subjects, % of satisfaction after immediate use
Brilliant product that goes a long way
Loved this product and was looking for something that cleansed my skin and removed my make-up at the same time. This product did both perfectly without leaving any residue, even removing waterproof mascara and thick eyeliner. My skin can be sensitive when trying new products but I had no reaction to this and I love the warmth of an oil on my face.
In addition to effectively cleansing and removing makeup I found it left my skin more hydrated and I didn't need such hydrating moisturiser afterwards. I had no issues with dry skin which I often get
I would definitely recommend this product to family and friends. It goes a long way and made my skin feel so fresh when used twice a day. One of the best cleansing products I've tried - will definitely be buying!
Such pleasant cleansing experience
My main skin concerns are sensitivity and dryness and I often find double cleansing too harsh on my skin. I was excited to receive this product from Bioderma which is a brand I trust and had very positive experience before. I applied this cleansing oil as per brand guidelines and enjoyed the oil to milk transition, it felt very soothing and gentle. It melted my makeup away and cleansed my skin from impurities and daily pollution from being exposed to air outside and living in the city, the dirt can quite noticeable. The product felt caring and didnt strip moisture from my skin leaving it soothed and comforted. I think the oil works very well as part of double cleansing, despite my initial worries it wasnt greasy at all, in fact its highly effective as first cleaning product but also nourishing to prepare a clean skin for next steps in skincare routine. I highly recommend it for anyone with dry and sensitive skin!
It really works!
I have very sensitive skin, trying new products can be a risk and my skin is very dry, with breakouts. The worst of both worlds! I have fine lines around my eyes and that whole paper thin skin thing underneath them.
I've been using this non stop since I got it. When I first applied it I was worried it was going to be too greasy and just sit on my skin, but it almost changes texture when it gets onto your skin. It melts makeup away and moves around easily without dragging the skin, and there is no grease. I also didn't have the piling I usually have which is a big deal for me.
My skin felt smooth and moisturised, and more surprisingly I think there is an actual long term change to my skin, it is less red and my breakouts are much better. I have dry areas around spots which makes them stand out even more and this has made them much easier to cover with makeup. The skin around my eyes is not as thin, and feels tighter somehow.
I love it and it's part of my regular routine now.
Amazing!
Before testing the Bioderma Sensibio Micellar Cleansing Oil, my skin was blemish prone and I regularly suffered from breakouts, especially hormonal. I used this product for just over a week, applying it to try skin and massaging it in, adding water. As somebody who is used to using micellar water to remove my make-up, I was stunned at how effective this was, particularly as part of a double cleansing routine! It removed everything (even my waterproof mascara!) effortlessly and without causing any sensitivity that my skin is so prone to! After the week was done, I was so impressed at how clear my skin was - lots of my usual blemishes had cleared up, as well as some of my blackheads, and overall my skin felt cleaner and clearer! I will 100% keep using this product, and I've already told all my friends about it! A total winner!
Easy to remove make up, gentle for skin
I was looking for a while for a cleanser which was gentle with the skin as sometimes my skin can be a bit more sensitive and when I use more make up its hard to get rid off completely and the more products I use my skin suffers more. I have tried different ones that they promise to get rid off even waterproof make up but it didnt work. I knew Bioderma as I use their Sensibio gel to wash my face everyday as part of my double cleaning routine, but I didnt know they have this Micelar cleaning oil which has tick all the boxes of what I was looking for. Is easy to use, and once it gets in contact with the water you can see all your make up is starting to go away, I dont need to rub my face much because is very gentle, after that I just keep using the Bioderma gel to get rid off any residues and its ready! I didnt had any reactions, redness or itchiness so definitely I can recommend it for sensitive skin or with rosacea. You only need one pump so I think the size is perfect. Thanks!