Bioderma Sebium Serum anti-blemish serum for acne prone skin 30ml
Reduces pimples and acne marks, while visibly reducing fine lines.
Product benefits:
Proven efficacy on visible signs of adult acne-prone skin: pimples, marks, dilated pores and fine lines

Reduces imperfections

Visibly reduces pores appearance

Reduces marks

Reduces fine lines

Very well tolerated
FREE standard Shipping on orders over £35. Learn more about shipping here
Sebium Serum reduces pimples and acne marks, while visibly reducing fine lines.

For oily to acne-prone, ageing skin. Face use, recommended by dermatologists.

NGREDIENTS : AQUA/WATER/EAU, BUTYLENE GLYCOL, GLYCERIN, PROPANEDIOL, ACETYL GLUCOSAMINE, PENTYLENE GLYCOL, SALICYLIC ACID, XANTHAN GUM, POLYSORBATE 20, SODIUM CITRATE, MANNITOL, SODIUM HYDROXIDE, PROPYL GALLATE, HYDROLYZED HYALURONIC ACID, SODIUM METABISULFITE, AMINOETHANESULFINIC ACID, FRAGRANCE (PARFUM). [BI 2068]
Directions for use
Apply SÉBIUM Serum daily after cleansing.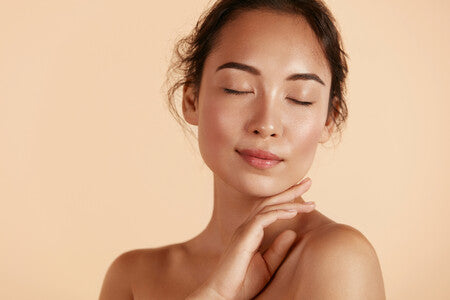 Sebium Serum reduces pimples and acne marks, while visibly reducing fine lines. 
IN ONE WEEK:
88% imperfections reduced
91% pores visibily tightened
76% marks visibly reduced
82% fine lines reduced
91% skin is clearer and smoother

IN ONE MONTH
-41% acne lesions
-10% pores appearance
-15% fine lines
100% very well tolerated
Smooth and soft skin
Before using this product I had issues with some adult spots, blackheads, textured and dull skin. I used this product every night before bed alongside my normal hyaluronic acid and moisturiser. After a few days of using the product my skin felt noticeable softer in the morning and throughout the day. I found it easier to put on make up and it to last also throughout the day. I had no additional spots throughout the time of using this and the ones I had reduced in redness. It definitely improved the appearance of my skin. I would really recommend this product!
Amazing at improving skin appearance!
Absolutely loved this. My skin usually gets quite oily and leads to lots of breakouts. This serum definitely improved the appearance of my skin and helped with the texture. It wasn't oily at all but still felt very moisturising. Would definitely recommend to anyone with blemishes/acne
Daily refreshing Hydration for the face
I have used Bioderma sebum serum for just over two weeks now, my skin has always been extremely oily with breakouts around you my jawline once a month around my time of the month. I have found this serum has made my breakouts significantly less.
I applied directly to my skin once in the morning after cleansing, and before applying moisturiser and then the same routine again before bed.
I loved the texture of the serum and how easy it melted into the skin.
I also loved the pipette applicator as it gave the perfect amount and kept everything clean.
I would highly recommend the Bioderma sebum serum to anyone that suffers with oily/ breakout prone skin.
I will most definitely be purchasing a new bottle once this one has finished.
Perfect
I recommend. Sebium Serum leaves the facial skin delicate, gives a feeling of perfect cleansing, but at the same time is very delicate. In my opinion, with longer use, the skin becomes less oily. I really like this product. I recommend for other customers.
Pleasently surprising
I had a pleasure of testing the Bioderma Sebium Serum.
My skin is generally problematic with blemishes and quite sensitive to acid based products.
I was applying serum twice daily, in the morning and in the evening and I can say, it's absorbs to skin really quickly, doesn't leave a sticky film on my skin. My skin is noticeably clearer. I will continue using this product.